The object of this follow on was to enable me to lift the solar panels manually to get better directional sunlight. First job, remove the bolts so the panel can be lifted from one end.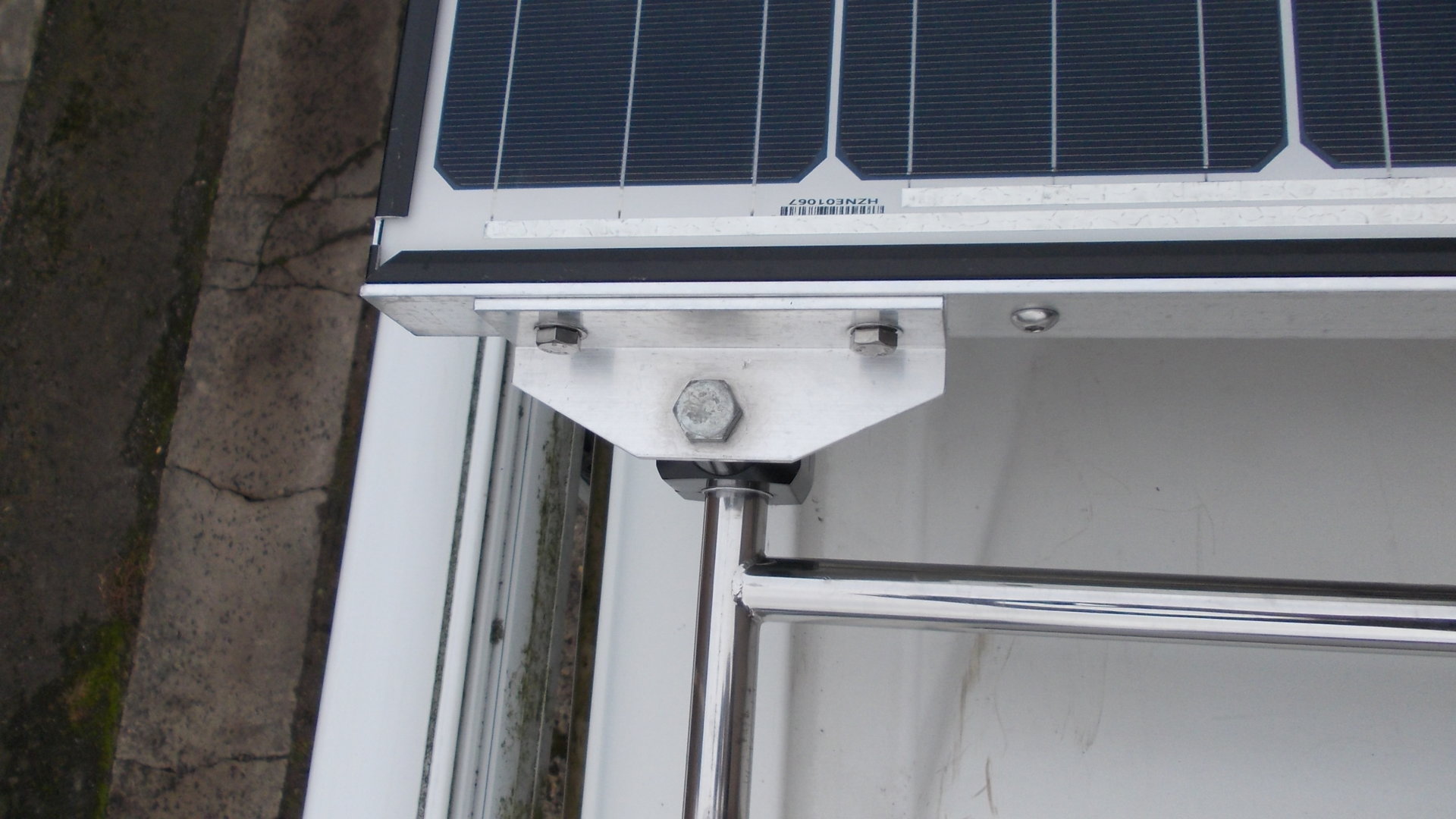 This was easily achieved by using tailgate drop catches with rubber O rings underneath to give a nice snug fit.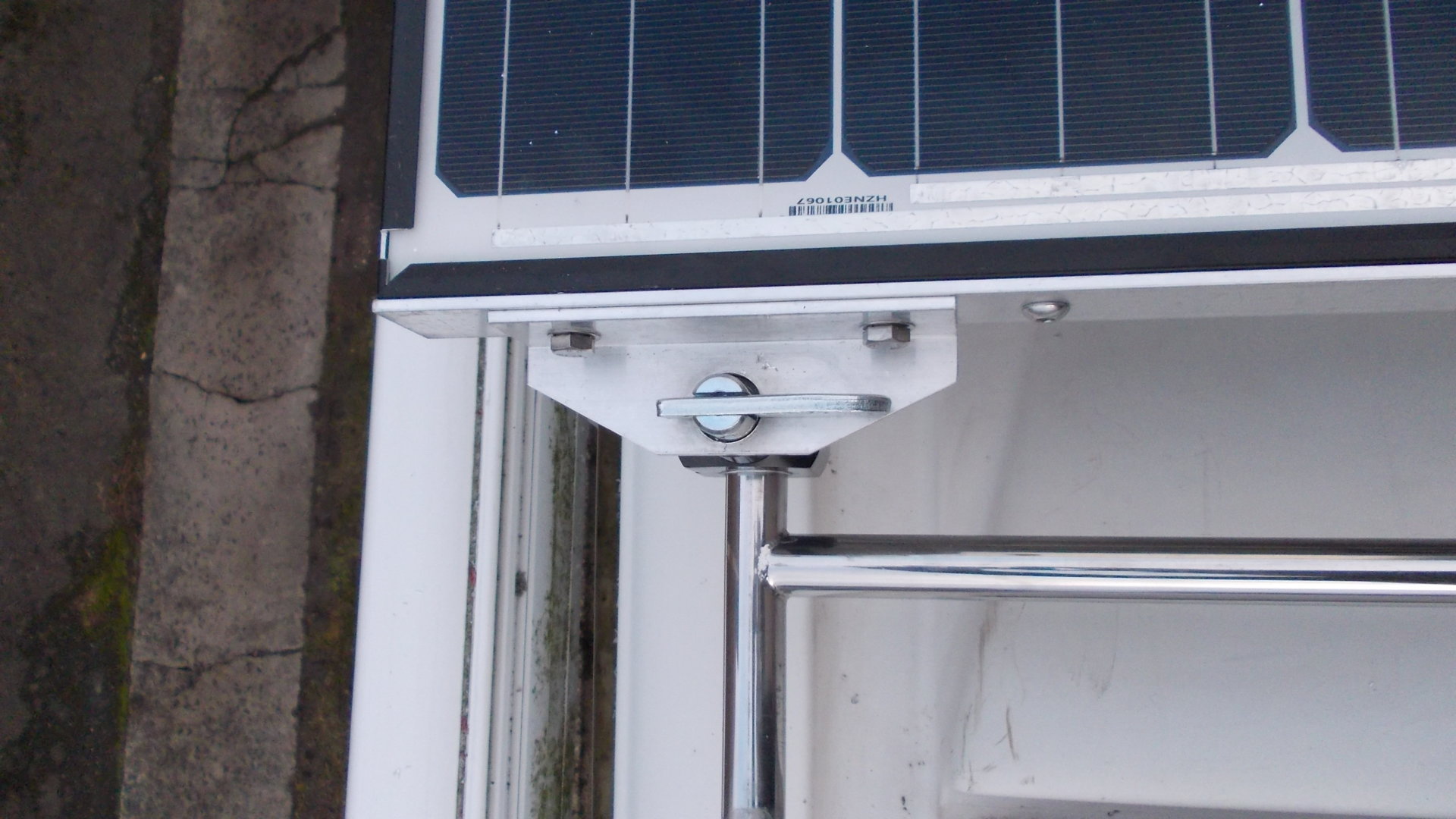 This is the start of the lifting. I used awning legs that will be cut to the correct length.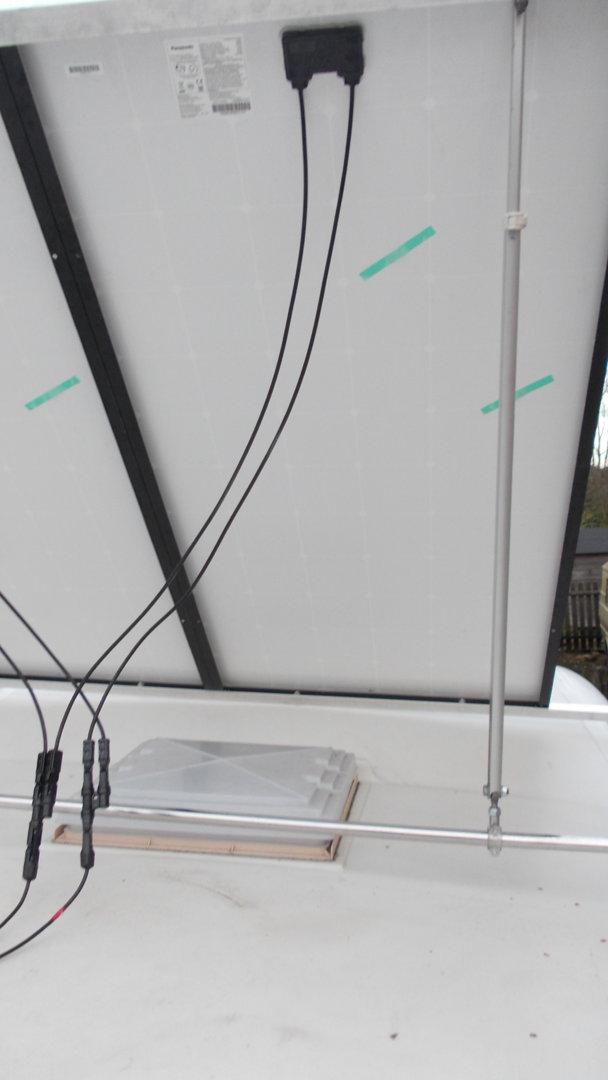 As mentioned previously, the tubing is the same size as motorcycle handlebars and so I opted to use wing mirror clamps with rose joints to allow for the pivoting.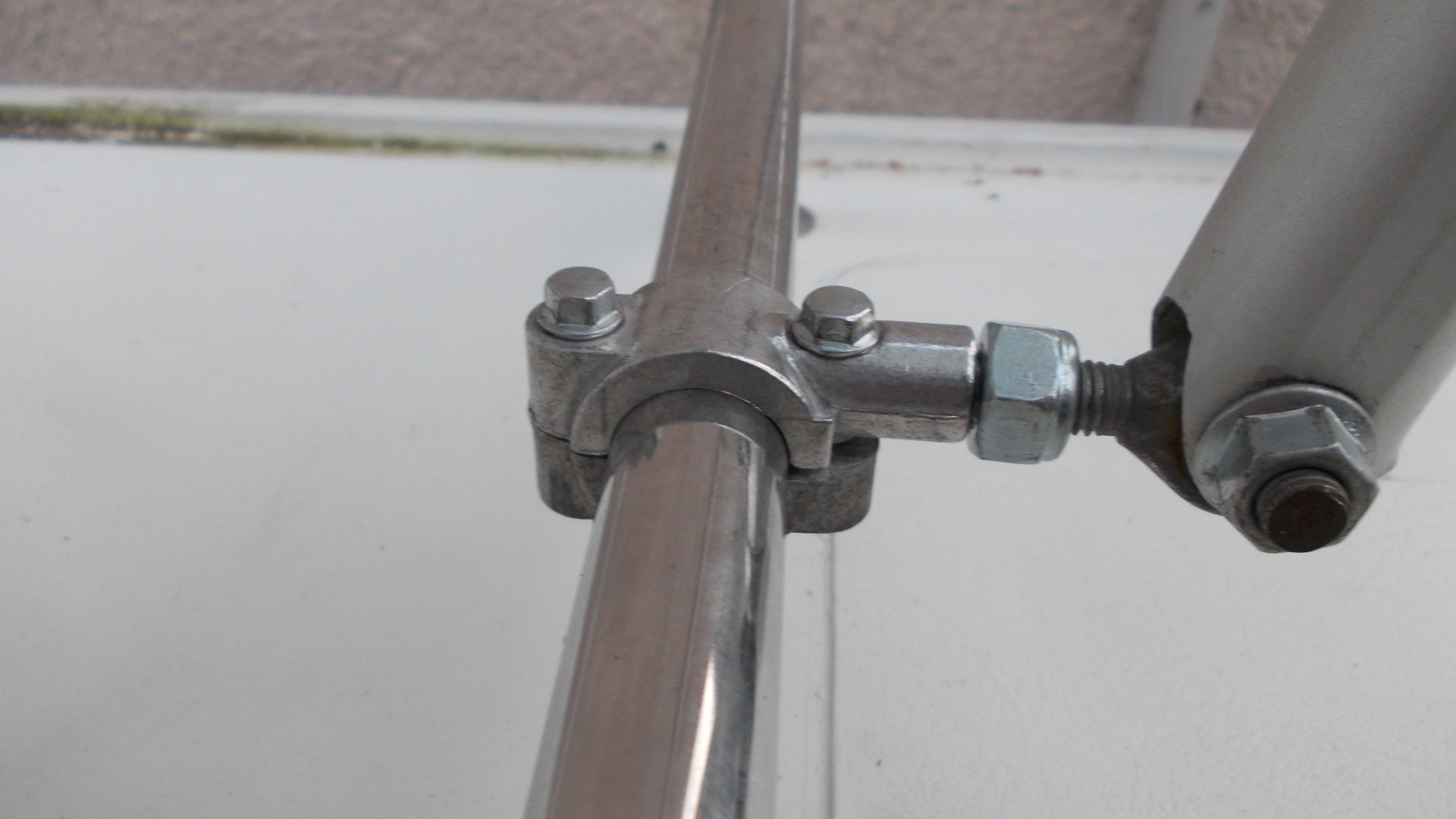 I found by having the wing mirror bracket horizontal gave the best position for the pivot arm. If it was perpendicular it would have touched the solar panel.
This is the top rose joint and I will sandwich it between two pieces of angle iron with a bolt going through the middle.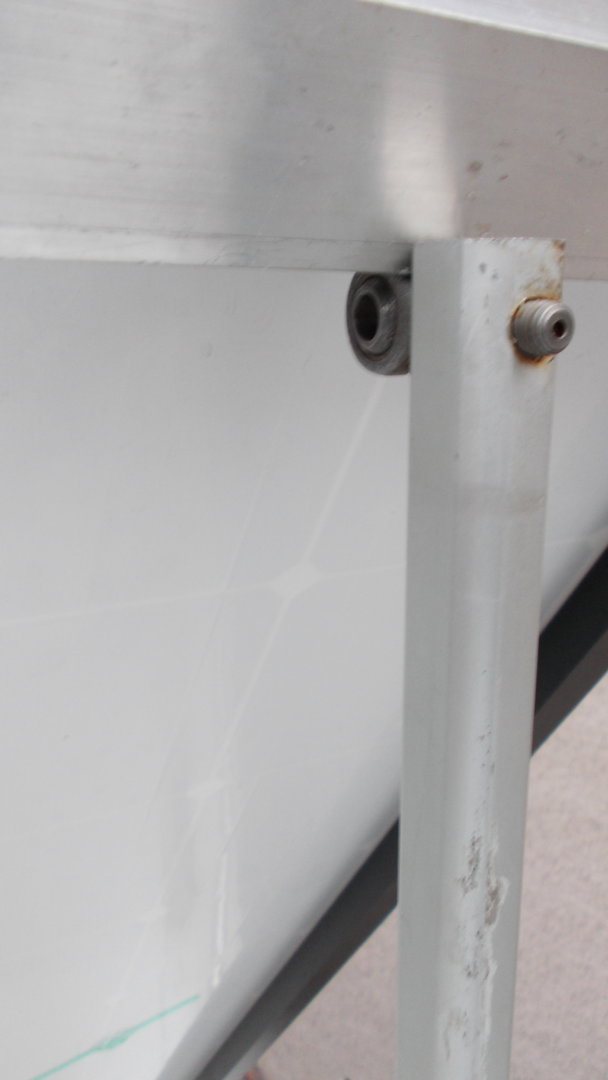 The strut on it's back, just to give you some idea of what it should look like. When finally fitted it will be on it's side not as in picture.
Fixing the legs to the solar panel frame. Job consisted of cutting four pieces of angle iron the same width as the support frame and drilling four holes. I found it easier to space the two angle brackets out with washers the correct thickness of the rose joint and then use it to mark both positions where the legs go.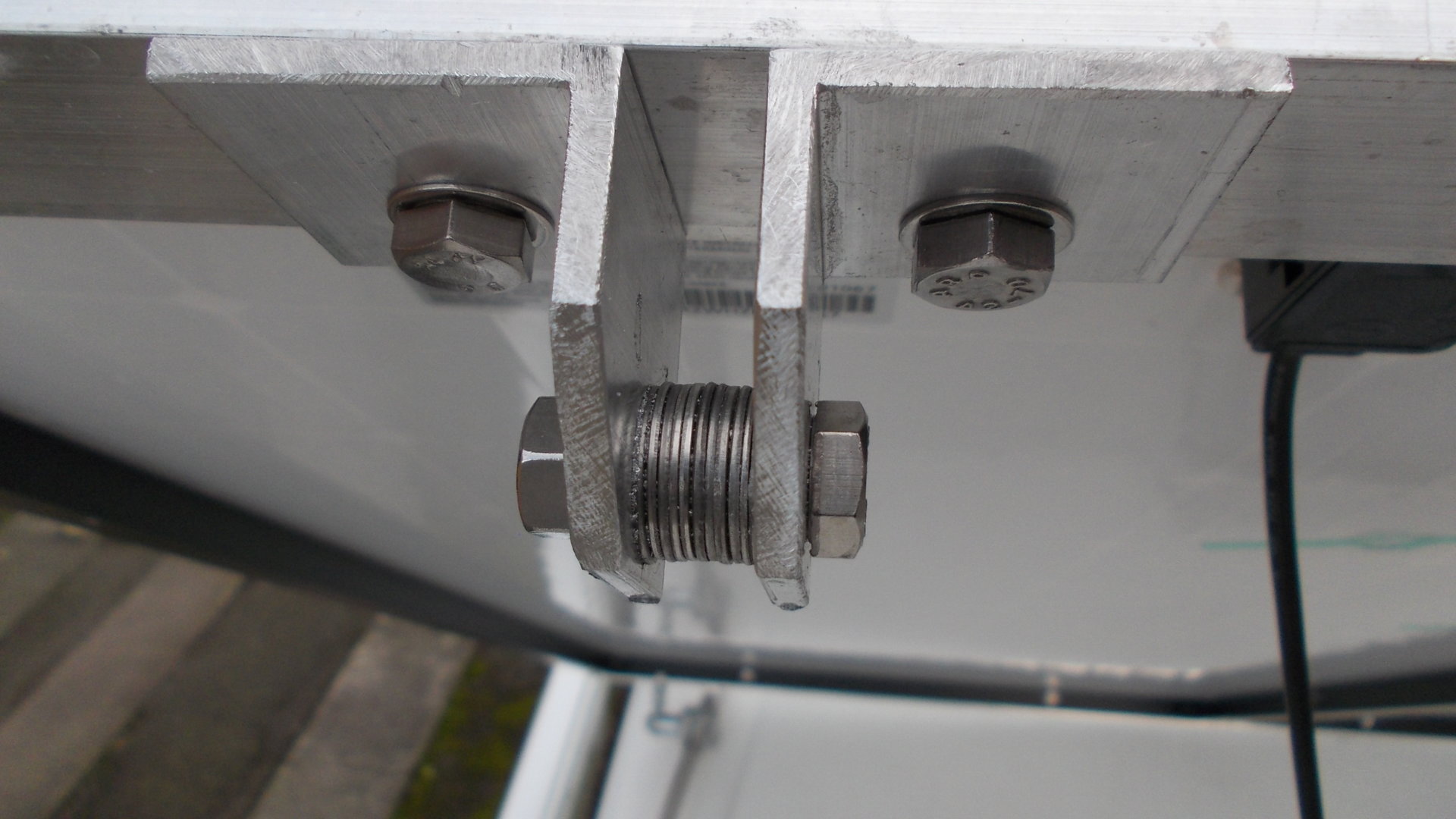 Leg bolted in position.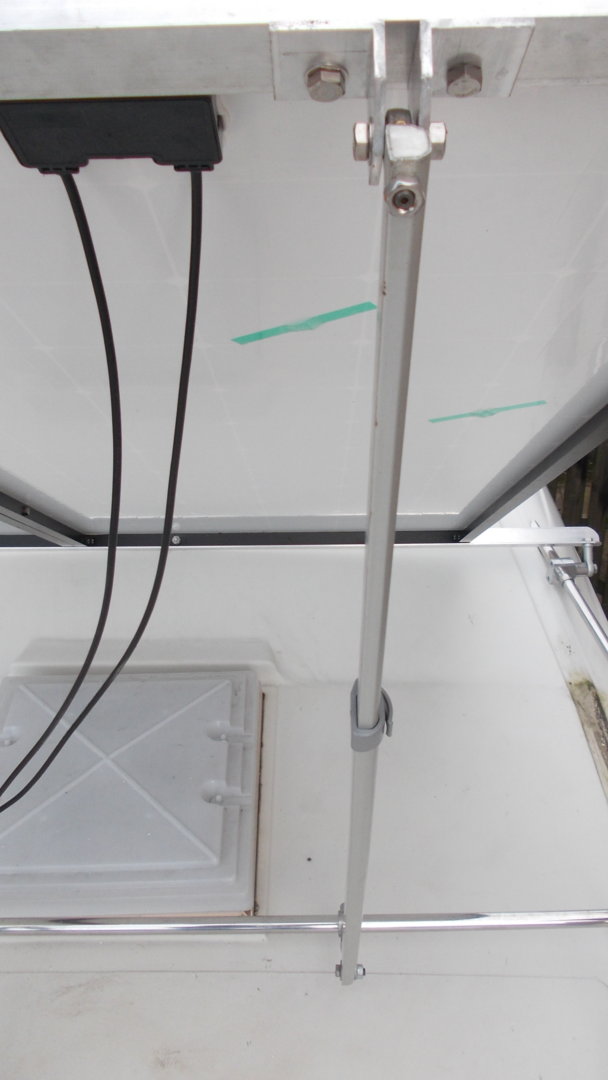 Side view of the bracket.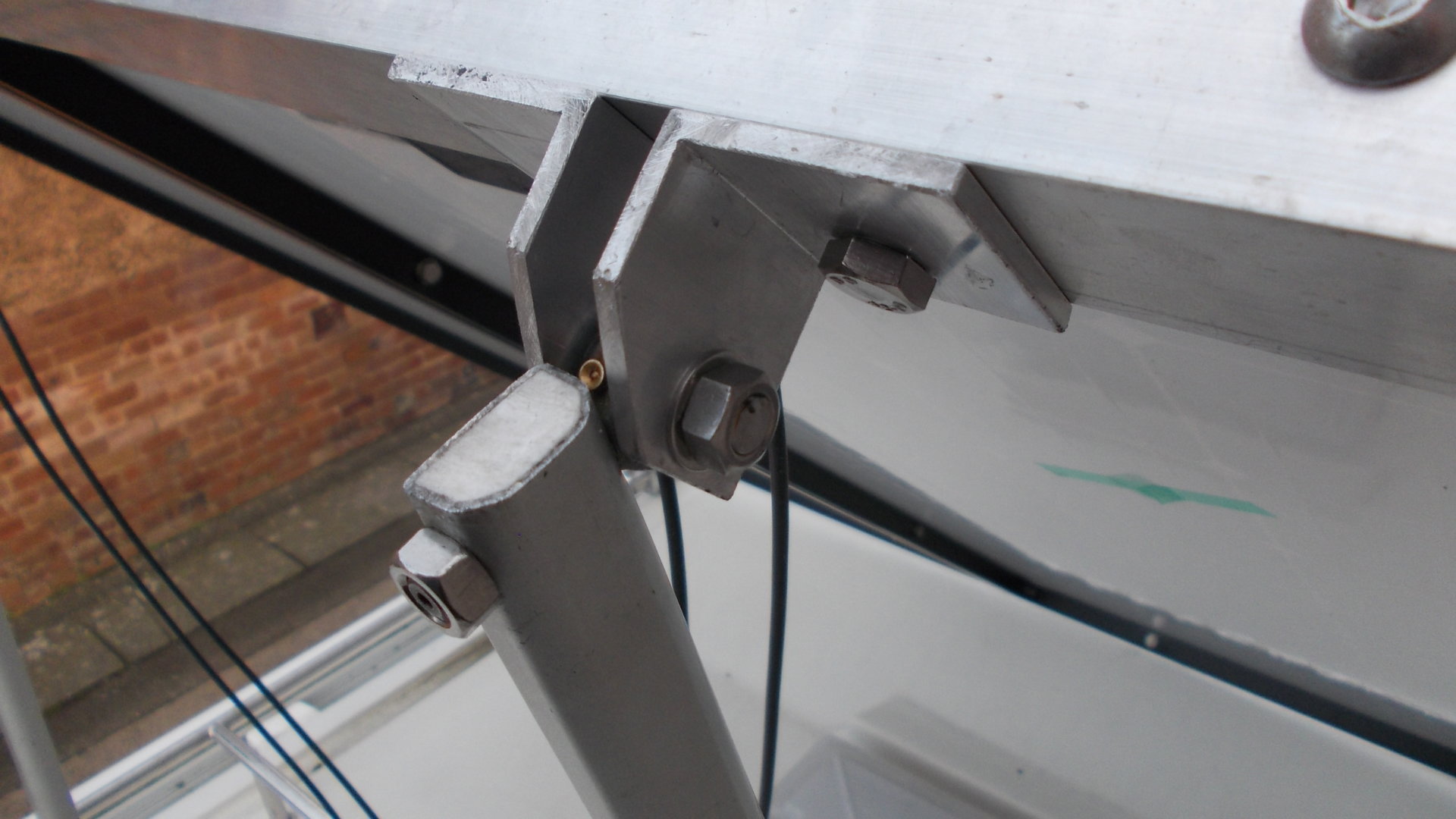 To stop the panel from lifting I fitteda piece of angle iron with a slot on one side and two holes drilled on the other, bolted in the centre between the two solar panels.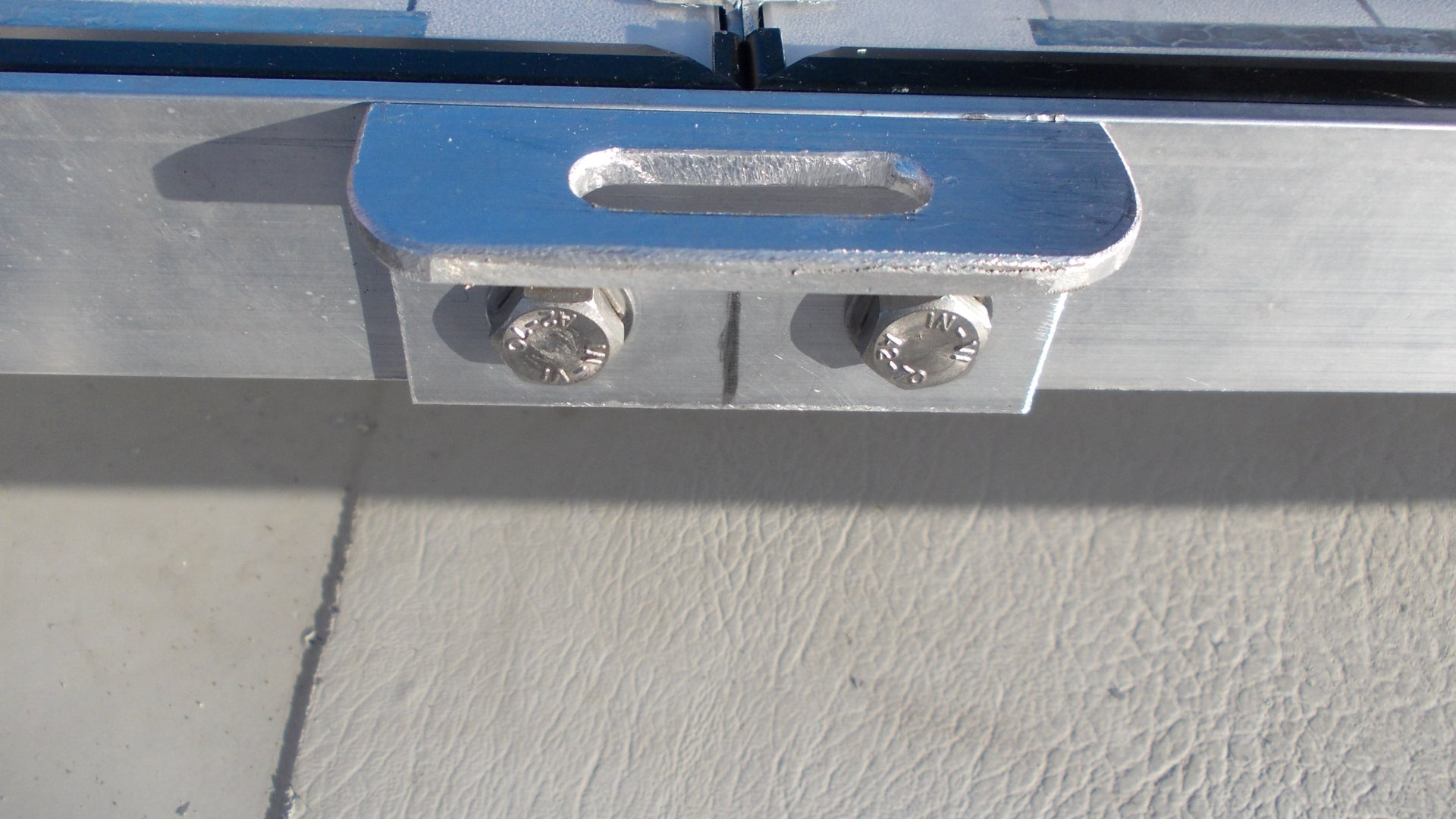 Held down with a strap..........it should be safe now. I left the base of the clips and removed the blades so now they are being used as location pins.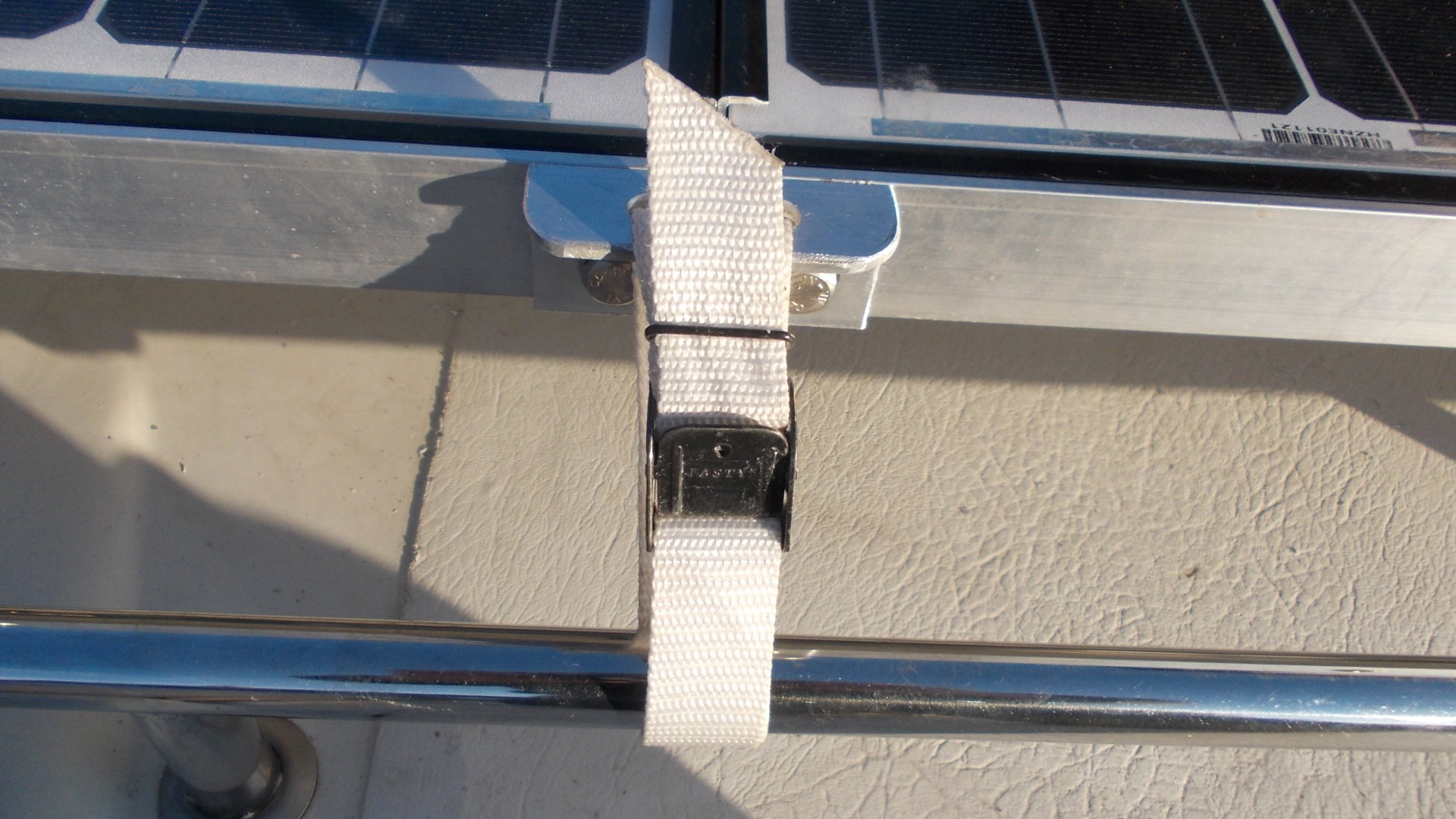 Rae
Last edited by a moderator:
---
Like

4