So I have been researching those flexible panels that are around 3mm thick and have seen the Midsummer Energy ones which are pretty expensive at £285 for 120 Watt, but look very good.
High-quality, flush mounted CIGS solar cell panels from Miasole - an American brand of fully flexible solar panels. Perfect for narrowboats and caravans - peel off the backing, stick down, connect up! Dimensions: 2585 x 348 x 17 mm

midsummerenergy.co.uk
I have found these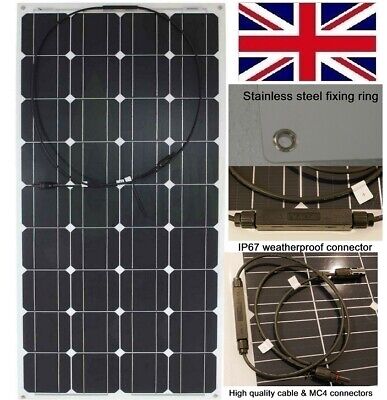 This is a high quality flexible 120w PV Monocrystalline solar panel CE mark for 12v battery systems. 1 x 120w high efficiency water proof flexible Solar Panel c/w 60cm cable c/w MC4 connectors per panel already attached to the connection box of each panel, size 109x67cm, weight 3.5kg.
OR these
https://www.ebay.co.uk/itm/200W-flexible-Solar-panel-Kit-20A-controller-PV-Connector-for-Camping-Car-Yacht/143486804350
Look OK and a lot cheaper, is anyone using those by any chance ? Anything to report?
So this is the Van roof and existing Solar panel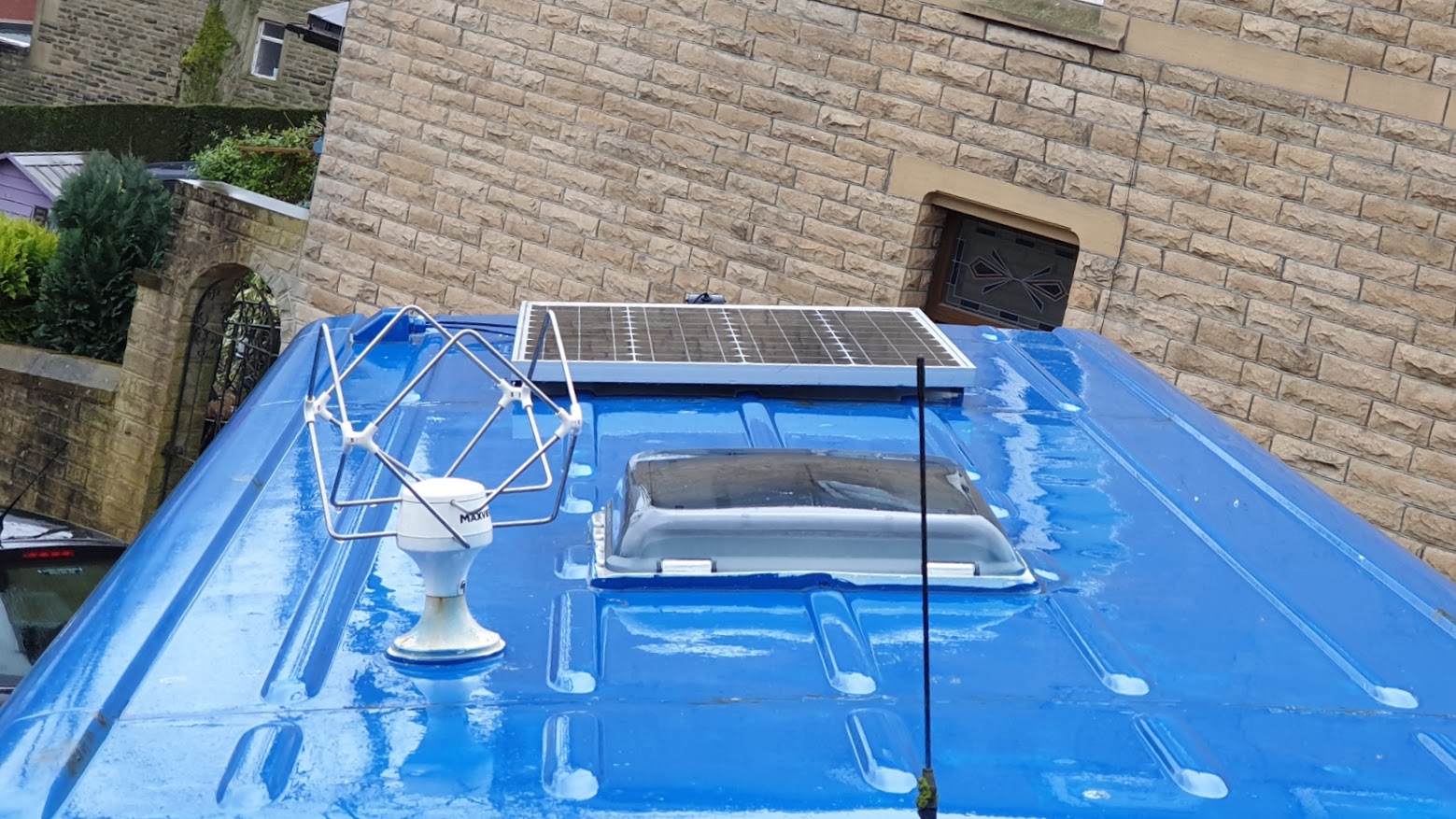 I have not tested Panel yet but I think that panel might peak at 100W and if anyone recognises it as maybe an 80W or 50W panel then please let me know if you know type or manufacturer ??
So to get more Solar on the roof the plan is to fit as many flexible panels as possible so probably two of the flexi ones at 100W or more each could give me potentially 300W although panels will be mixed OR perhaps remove the aerial and then take the two matched Solar down to front of Van through that hole which is where the majority of batteries are located and have a split failover system leaving the rear panel connected as it is with it's own solar controller.
Thoughts ?
TIA
Robert