And this feature really is a game-changer IMO!!
It is something Victron is calling "
Remote connectivity to VictronConnect
"
To configure the various Bluetooth-enabled devices such as the MPPT Solar Controller, BMV Battery Monitor you use Victron Connect on your phone and had to be close enough to your van for the Bluetooth to be in range (and Victron Bluetooth range has never been that good
).
Well now, 'Bluetooth' range is 10,000 miles at least. In the ISS and want to reconfigure the Solar Controller in your Motorhome? No worries
What is now possible is to use Victron Connect via the Internet (Victron VRM to be exact) to connect to any VE.Direct Devices (such as the BMV and MPPT) that are connected to a Victron GX device, such as the CCGX, the Venus GX (which I have) or the new Cerbo GX for example.
This also works on the Raspberry Pi, which comes up as a "Generic Venus Device", and I confirmed this by connecting to a Pi running Venus OS 200 miles away and changing the settings of the BMV-712 connected to it
Robert
@RAW
, you will like #2 in the list below
So Game-changer #1
You no longer need to be close to your vehicle to make changes to any parameters on any connected devices. This has been possible for the VE.Bus devices already but this means full control for ALL connected devices
Game-changer #2
You now longer have to chose between a Bluetooth Dongle connection OR a VE.Direct connection on a device without built-in Bluetooth (BMVs other than the 712, or the Blue Solar, or Phoenix Inverters for example). You can have the device connected AND still have full configuation capability at the same time.
So the flexibility of the BlueSolar MPPT has shot up to very nearly equal the Smart Solar.
Game-changer #3 (for me)
You can remotely connect to other peoples devices if they don't know how to set them up (as long as they have a GX device and VRM account active of course) and do it for them or troubleshoot the configuration.
Have a read of this article to see how to do it.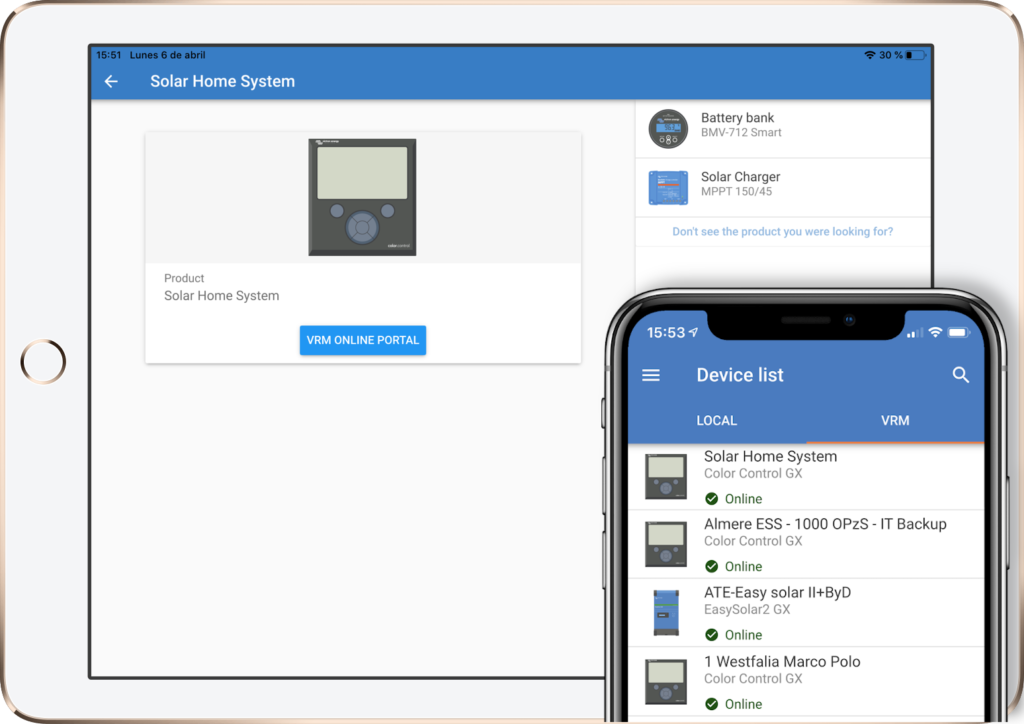 Good day, Two posts in one day, that could be a first! With good reason: in addition to the Venus OS v2.53 release there is an updated VictronConnect as well. And not a small change this time as today we're adding Remote connectivity to VictronConnect. It enables Victron devices – such as Solar...
www.victronenergy.com
And watch Jonos video within it.