Talbot up for sale and
pictures here
New Old Merc Purchased 2000 Year, 311CDi, kind of smaller space wise inside but a lot nicer and easier to drive than the Talbot
Also surprisingly has 3 leisure batteries, all matched Bosch. 3 x 90AH - need to work out the wiring
Carver Cascade that I need to work out too - new to me
Lots of Exploration to do.
Found a pool of water on passenger side door sill this morning after heavy rain last night, Errrr - not sure yet but looks like top seal around door perhaps.
BIG CLEAN required as somewhat smelly by last owner with Dogs and also dirty (no offence dog owners), started cleaning this morning with Elbow Grease water and Rags, gets the worst muck off. Carpets will need a deep wash and also the seats etc. Spraying Febreeze everywhere and lighting incense is making a small impact!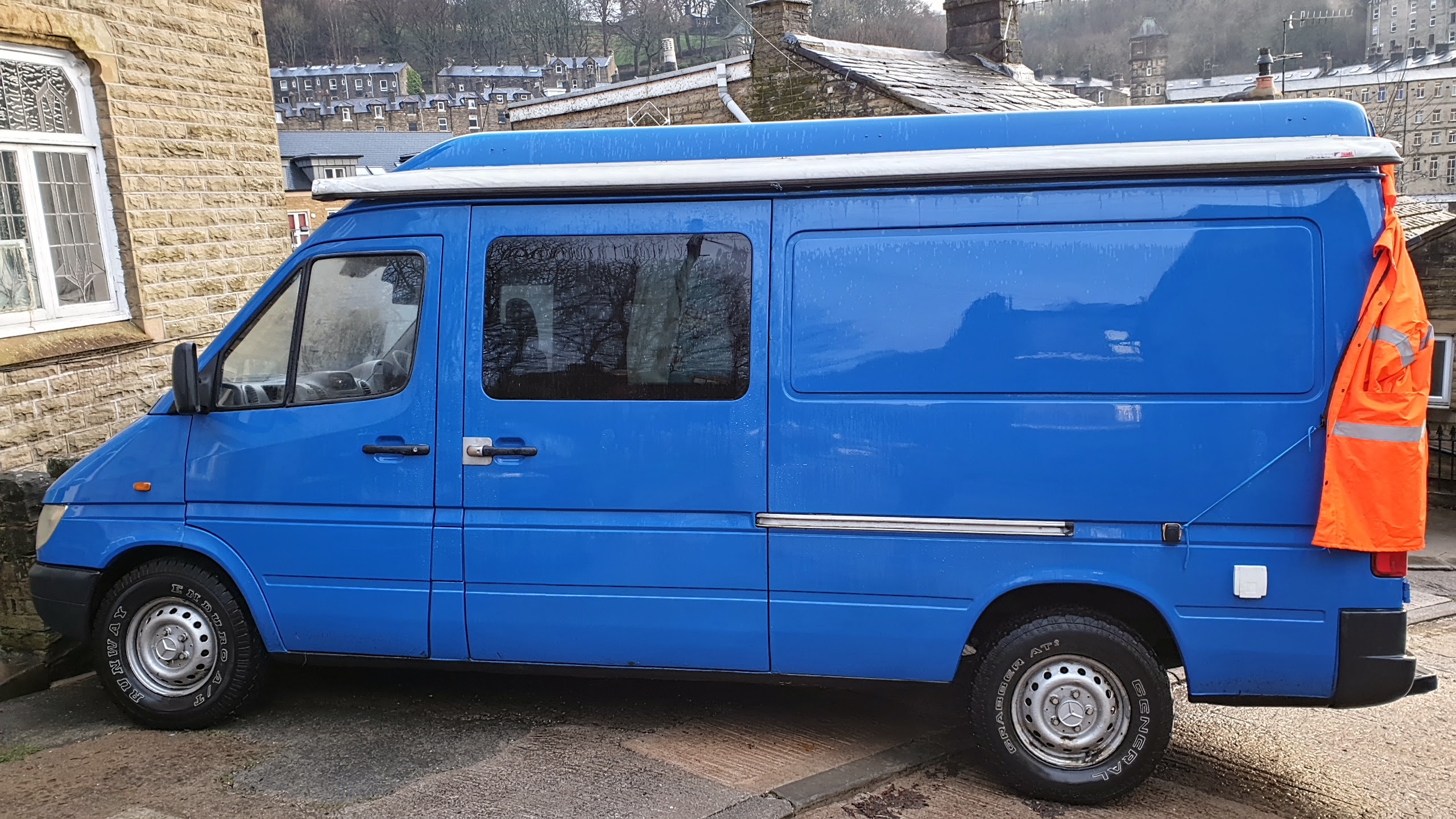 Coat reflective as sticking out into the street where I live a bit, will get moved soon though.
What do you think ?