I bought this a while back on Banggood, as the Alpha AGM Battery is not in a Van at present I thought I would connect it up. I think it could be relatively accurate but to test fully I would have to charge the AGM to full then have a 1 amp draw or more to watch the battery capacity lessen over time.
Potentially though it could be an accurate device.
As far as the Temperature goes it is the ambient temperature of the device and not the battery temperature (could be a misnomer).
Still at a little over a fiver it is probably good value I think
www.banggood.com/JS-C33-10-100V-Universal-LCD-Car-Acid-Lead-Lithium-Battery-Capacity-Indicator-Digital-Voltmeter-Voltage-Tester-Monitor-Meter-p-1416277.html
I have run it alongside a Victron Smart battery Sense for now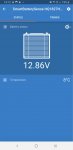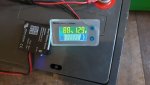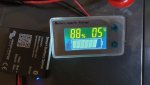 Thoughts ?