Readers of the
Motorhomer forum
will have read of my misfortune with our current motorhome and my plans to embark on a self build project.
I've been beavering away within Sketchup (way more fun and easier than real life) and here are some scenes my first stab for your critique. This model is based on the following dimensions - 3520mm long x 1790mm wide x 1930mm tall.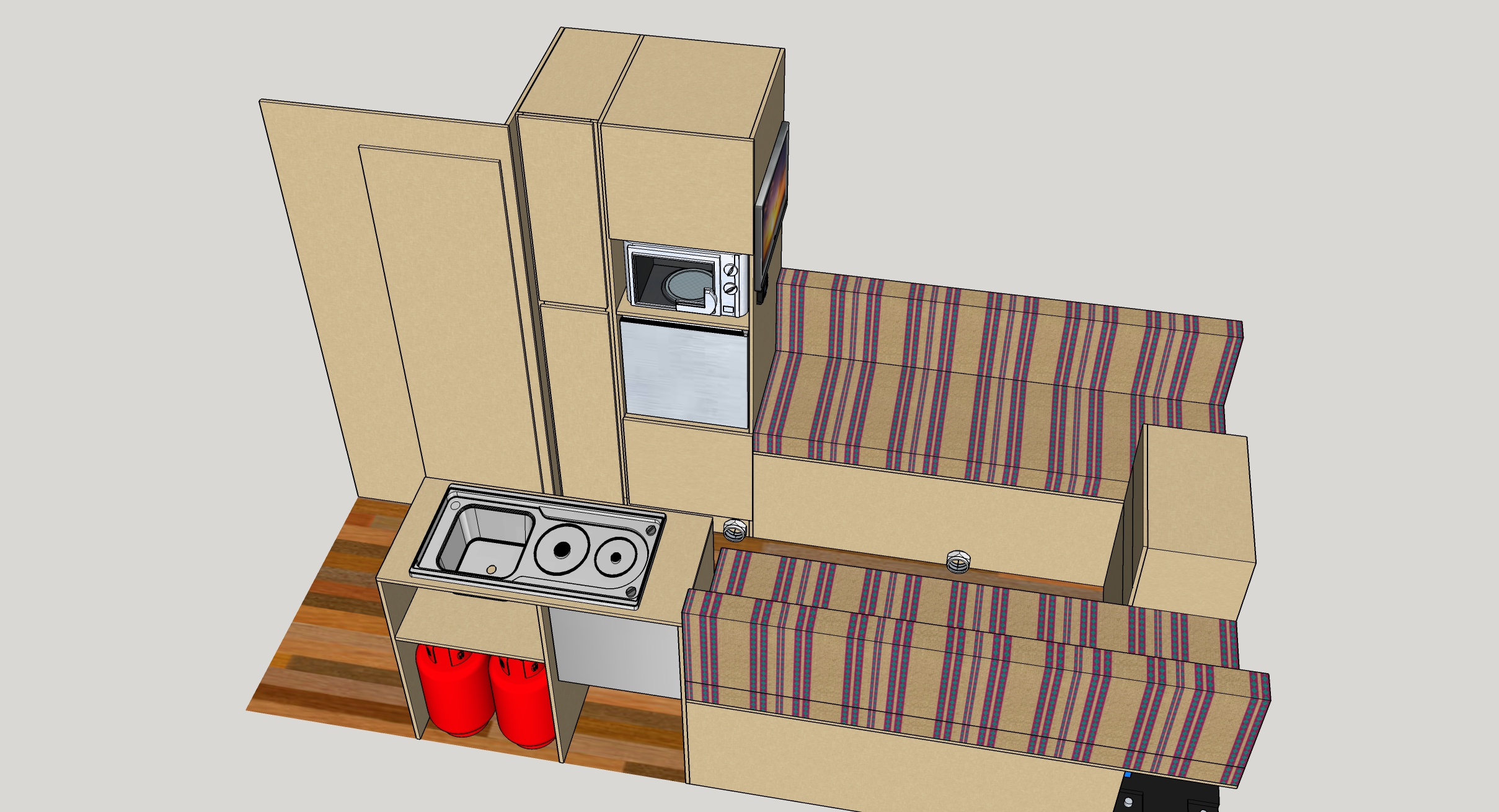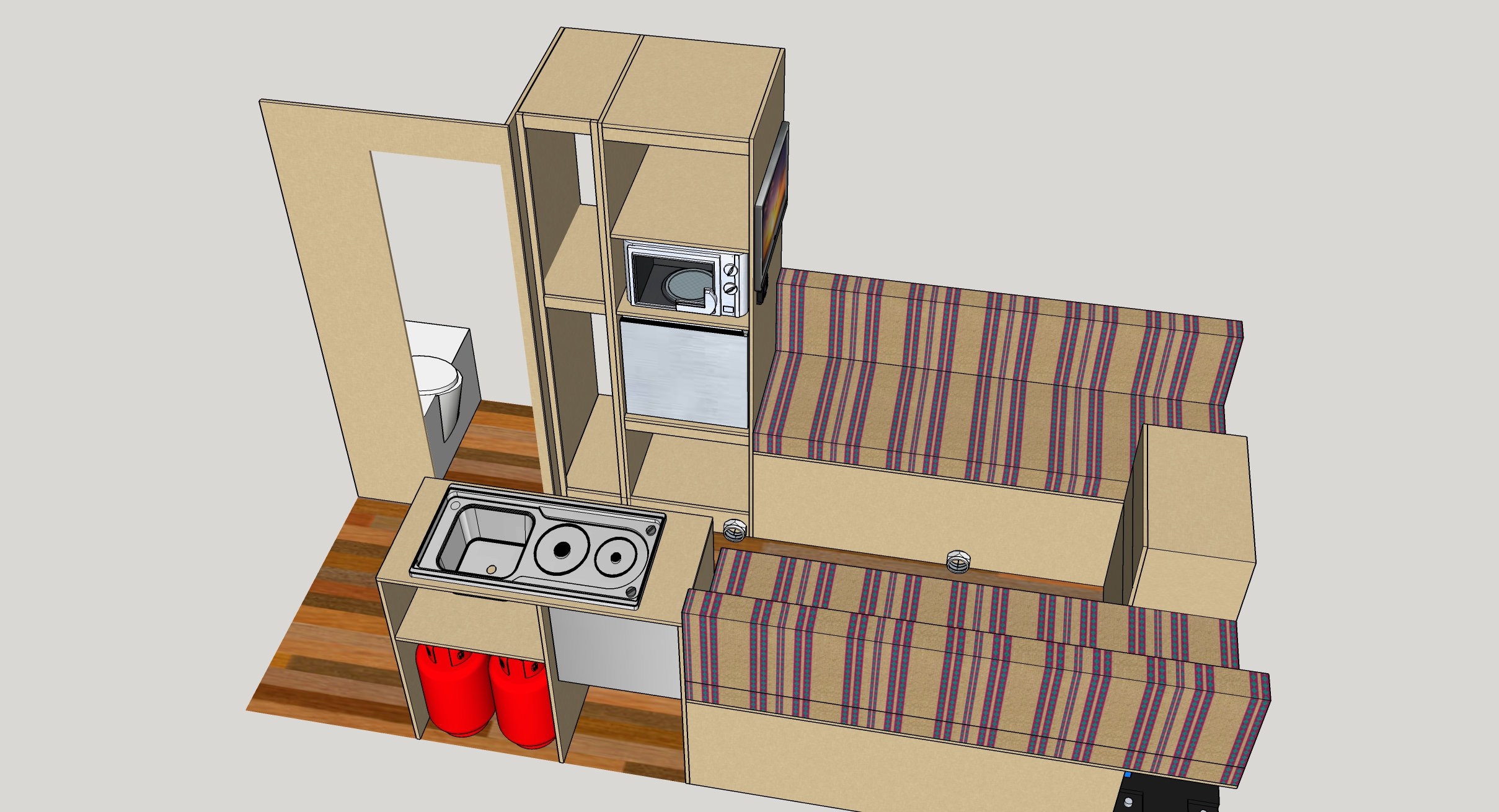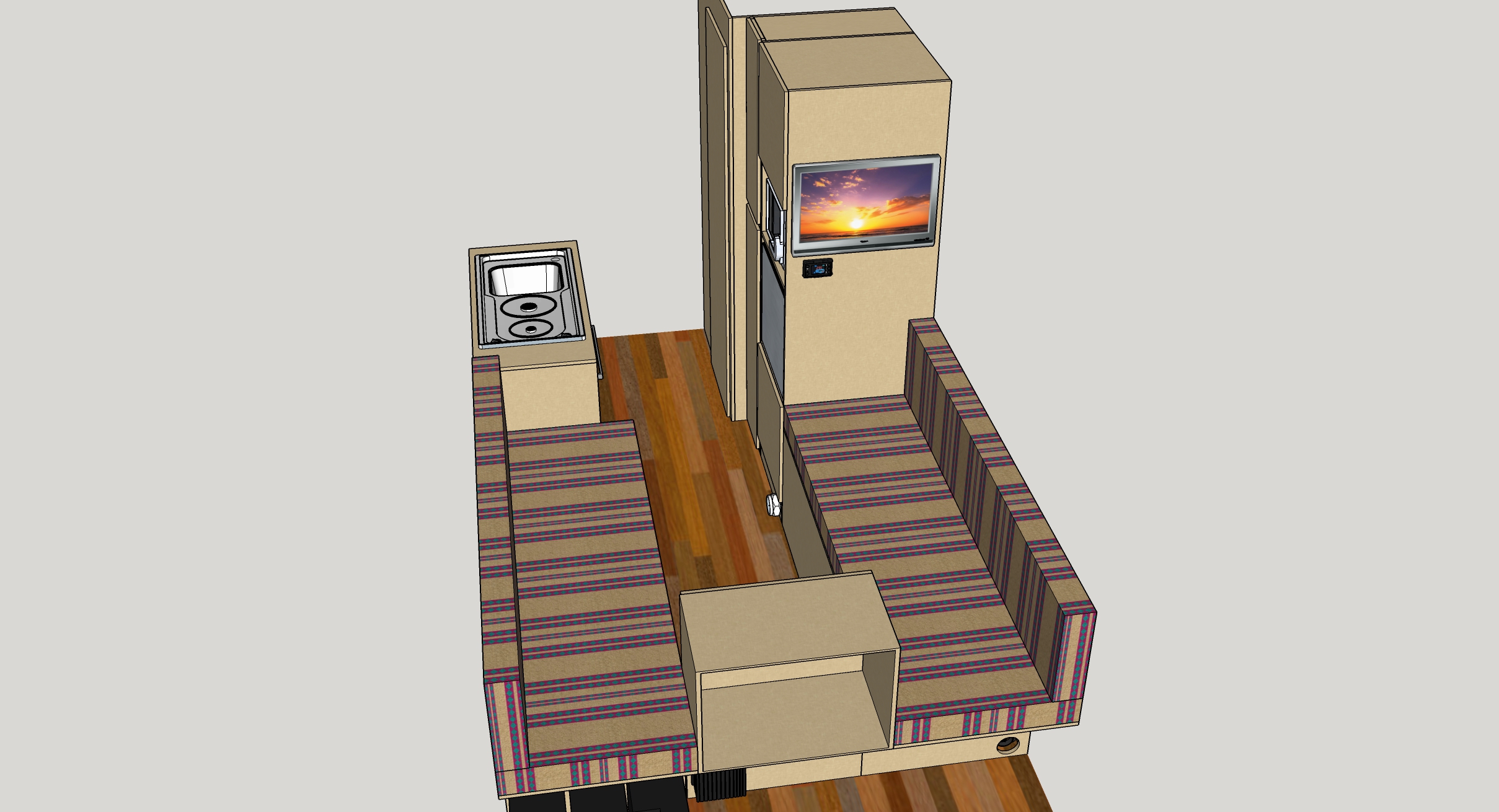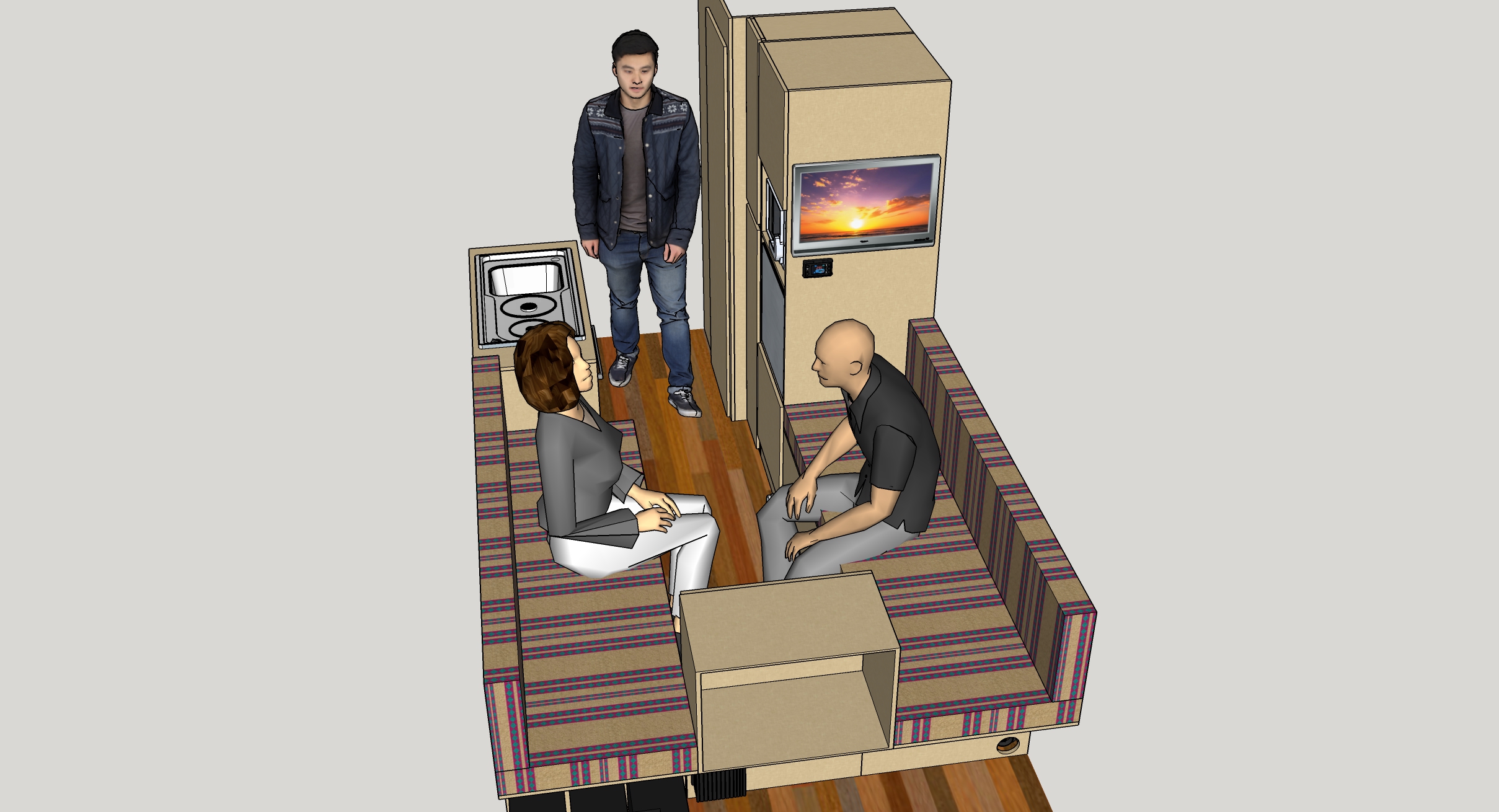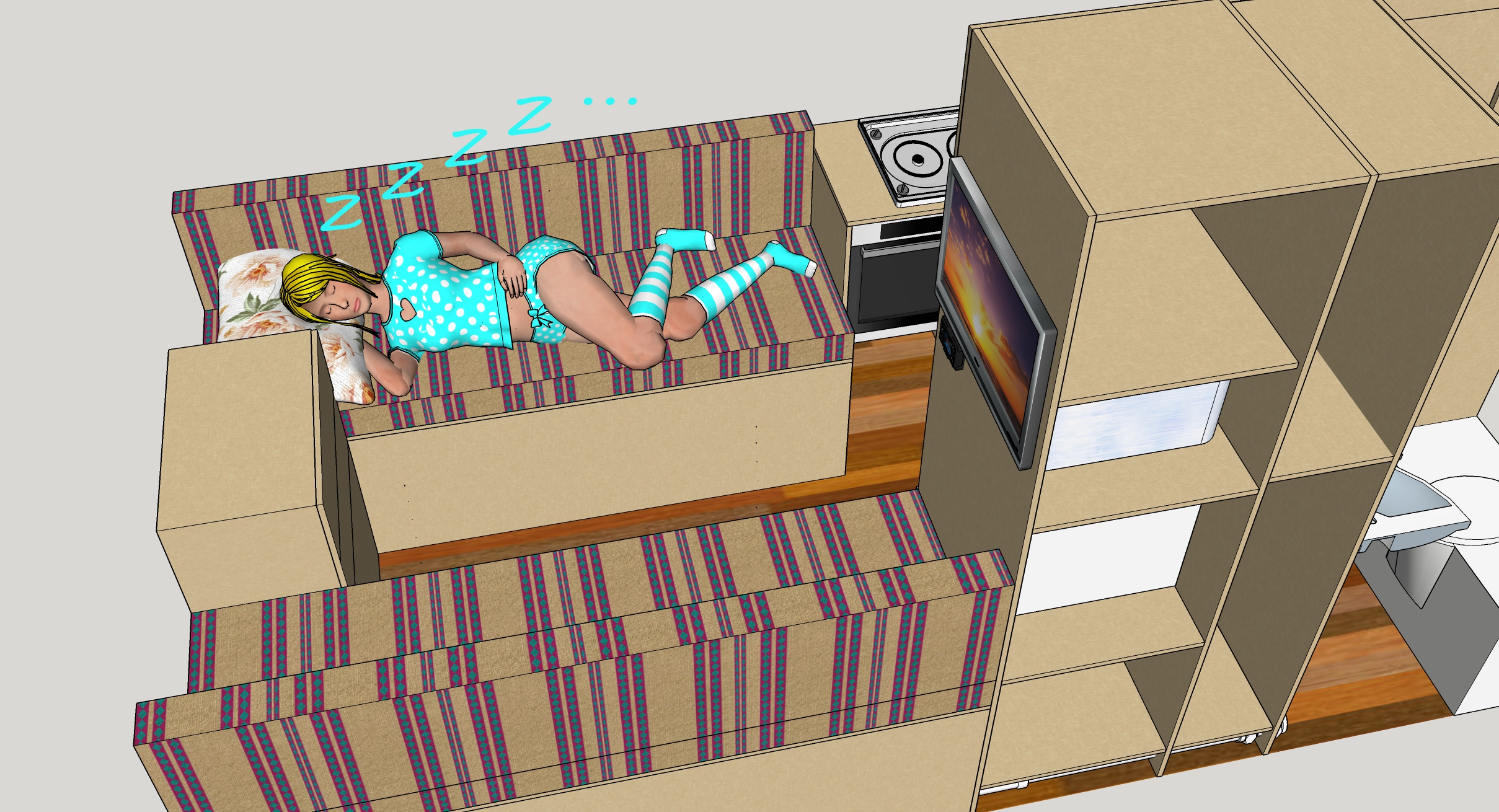 The wife's looking good asleep, for 64!
Regards
Phill